Non-Surgical Knee Pain Treatment Program
The Simple Things In Life Shouldn't Be A Struggle.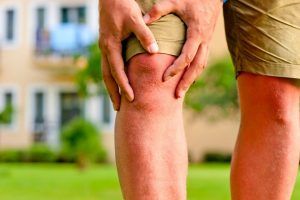 MAKE KNEE PAIN A THING OF THE PAST. TODAY. STOP YOUR KNEE PAIN WITHOUT SURGERY – EVEN IF YOU'RE "BONE ON BONE".
Trying to live with knee pain can be extremely demoralizing.
It may feel that your knees are ageing twice as quickly as you are. The simple things like going for walks, weekly tennis matches and playing with the grandchildren is more strenuous than it should be.
Our pain-free, non-surgical approach works by stimulating the body's natural healing processes, providing pain relief, improving function, and reducing osteoarthritis.
With cutting edge treatments, we have an impressive success rate of returning patients to work, sports and competitive activities, as well as everyday life.
No Surgery Required
Pain Relief
Impressive Success Rate
Can Your Knee Pain/Osteoarthritis Treatment Program Help My Knee Condition?
Our Patients travel to our office from all over the Front Range; including Loveland, Fort Collins, Windsor, and Estes Park.
Usually, our patients have already tried other options and been unsuccessful. Many of them have been told they have osteoarthritis and need a knee replacement, but are able to avoid surgery with our treatment programs. Others have already had a knee replacement and are either still in pain or are seeking alternatives for the other knee. The bottom line is surgeons recommend surgery. We are always willing to offer a second opinion. This unique care program allows you to get relief and improved functionality without the side effects from medications, injections or surgeries. We've seen dozens of patients even go from daily use of a walker or cane to not using one at all!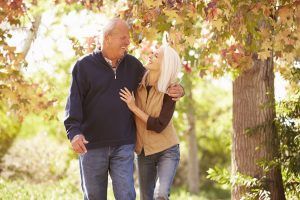 We've developed a comprehensive, non-surgical Knee Pain Treatment Program, which has already helped hundreds of people throughout Fort Collins, Loveland, and Windsor defeat osteoarthritis, avoid surgery, and get back to doing the things they love to do. Imagine going for a walk or going shopping without pain. Imagine navigating the stairs in your house without discomfort. We can help.
Don't wait any longer. Call Today.
Elaine M.
"I was having pain in my left knee and lower back for some time. Several shots of cortisone in my knee and back did not relieve the pain. One day I read an ad in the paper about Rocky Mountain Spine & Disc, and I thought, "Why not?" Dr. Smith has helped me so very much. I have been under his care since March 2015, and what a difference I have experienced in such a short amount of time!
Dianne C.
"About 5 years ago, I tore the meniscus in my knee. The orthopedic surgeon said a complete knee replacement was in order, but if I could wait for the new long-term knee being developed that would be better. Holding out through pain and very restrictive movement for years, I could hardly wait for the 30-year knee to come on the market. Then I went to RMSD! After only a few treatments, that knee replacement will be on hold for some time to come. I have not been this pain-free for years – 26 years! Thank you! Thank you! Thank you!"
Debbie S.
When I first came to their office I was having daily knee pain in both knees… After just several weeks of treatments, I now have very little to no knee pain! I have been able to return to a daily exercise program and lots of fun activities with the grandkids. I even traveled all across Europe in the midst of my treatment and experienced very little pain in my knees at all! I am very pleased!"
Antonio M.
"I would like to thank you. The benefits I have received from your services have helped me tremendously. The pain in my knees is gone. I was told from another doctor I would have to have surgery to replace both knees. That was out of the question for me! I suffered for years until I came upon your services. I greatly appreciate you and what you have done! I cannot thank you enough! I would recommend your services to all of my friends."
Susie S.
"Having injured my knee the week before, it was with some trepidation that I limped into Rocky Mountain Spine & Disc. With a mother and sister that had multiple joint replacements between them, I feared the worst. However, just moments after meeting the warm, friendly and professional staff, my fears began to subside. The doctors put together a comprehensive plan of therapy and rehabilitation to heal my knee and gain more flexibility in my spine. After just a few visits I was walking without a limp and was experiencing very little pain. After several more sessions, my knee became more stable and my spine more flexible. A side benefit to each session was the education I gained from Dr. Smith about what activities I should avoid that would further injure my joints. I looked forward to every visit to the Clinic, not just because of the relief I would feel after a treatment but also because I was treated with genuine concern and respect from Dr. Smith and his competent and friendly staff. Today, being able to get back to many of the activities I enjoy, I would highly recommend Rocky Mountain Spine and Disc to anyone wanting to improve their quality of life."